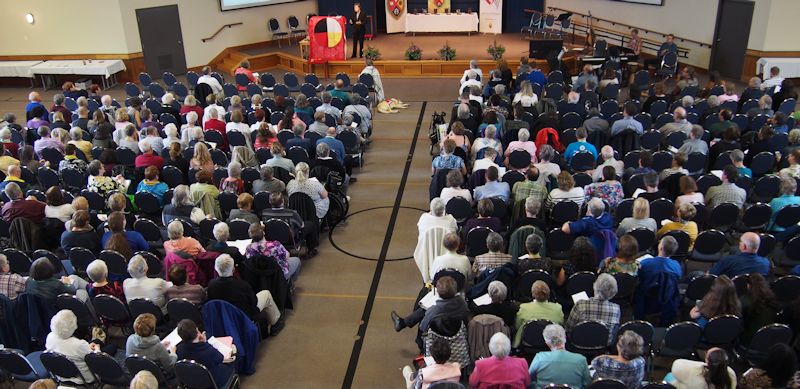 Invite Cameron to Speak
Cameron Trimble frequently speaks about systems transformation, social artistry, organizational leadership, human transformation, navigating conflict, fund development and ways to make the world more brave and kind. She can also talk endlessly about aviation. Complete the form below to inquire about Cameron speaking to your group.
Speaking Topics
Facing the Headwinds of Change
Change isn't easy, and while it does occur naturally in many settings, organizations tend to consciously or unconsciously put into place systems and structures to resist change. In this keynote/workshop, Trimble will walk your group through the waypoints of organizational change management and dealing with the inevitable conflict that will arise as your organization changes its heading.
---
The Great Unveiling
The global pandemic has fundamentally changed the world. But what if the fractures we are seeing in our social order, the ramifications of halting a global economy, and the disorder of our global health response are actually revealing what has been true of our world for a long time? Our institutions have been failing for some time. We need a new way of life. What does this mean for your organization? As a leader, what is your role to play? What will be demanded of you, and what should you be prepared to offer? Trimble will walk through the opportunities of these times, giving a framework for understanding global transformation and leading in challenging times.
---
HEROIC JOURNEY: Charting a Brave Future for Your Organization
If you are a Jungian analyst or a follower of Joseph Campbell, you will remember the "Hero's Journey," the archetypal journey of a common person called to a grand adventure, completing a transformational task, and then returning to his/her community as a more mature and deeply developed person. Could it be that, just as you as an individual go on your own heroic quest, your organization also has its own call to a transformational heroic journey? Cameron Trimble will help your leaders explore this question in the format of a keynote or workshop.
---
The Age of Movements: From Organized to Organizing Religion
We are living in the age of movements. If the Church is to offer leadership in this age of deep transitions we will:
Take seriously the shift from being "organized religion" to "organizing religion" with congregations taking the lead in their communities in social action for the common good;
Acknowledge that many of the congregations that are barely getting by today need to close and gift their assets to an emerging generation of new faith leaders;
Not expect their denominations to resource their congregations with traditional curriculum or events but will expect their denominations to promote and celebrate their historic identity;
Find congregational leaders seeking out multi-denominational and interfaith spaces for training, inspiration and collaboration;
See increasing divisions between those who hold a "biblical inerrancy" theology and those who believe God is still speaking to us today;
Lead the wider Christian movement forward on the issues of climate change and racial and gender equality.
In this keynote or workshop, Rev. Trimble will walk you through how your congregation can help to shape this larger movement and the adventures you can expect along the way.
---
PILOTING MISSION: The Secrets of High Performing Organizations
High performing organizations are innovative, fearless, and disciplined in their focus on creating and delivering value while also caring about the impact on the earth. They are clear about who they are, what they value and are unbowed in their organizational integrity. In this keynote or workshop, Trimble will walk you through the key secrets of high performing organizations boldly living out their mission as a way to inspire you to dream bigger dreams for your organization. She will also walk you through a clear, accessible process for leading your teams there.
---
PILOTING POTENTIAL: The New Rules of Leadership
Within every organization are dozens or hundreds of people with untapped potential. They come hoping to discover deeper and more awakened parts of themselves that they can offer to the rest of the system. They want their life to matter, to create something in the world that would not have existed without their presence and their contribution.
Organizations at their best bring forth the gifts in the individuals who are a part of it. The art of leadership is creating the space for those contributions, often coming in the form of breakthroughs, to be offered, established and sustained. Organizations can be platforms for human transformation.
In this keynote or workshop, Trimble will talk about how we unleash the untapped leadership potential of everyone in your organization.
---
PILOTING VISION: Charting Your Path Forward
In this energizing and empowering keynote Cameron shares the fundamentals that helped her adapt her learning in the cockpit and in the pulpit, and can help your leadership team grow; by learning the importance of remaining relevant, how to accelerate performance, how to stay agile and adaptable, and how high performing teams become excellent.